Picture taken by Nicola Siracusano, Warship International, #4, 1993.
RN Corazziere and RN Grecale in Taranto dry dock, January 1942. RN Corazziere lot the bow in a collision with RN Granatiere; RN Grecale shows some damage in the night encounter with British forse in the night  of November, 9th, 1941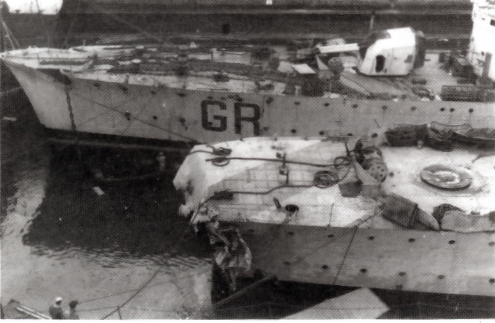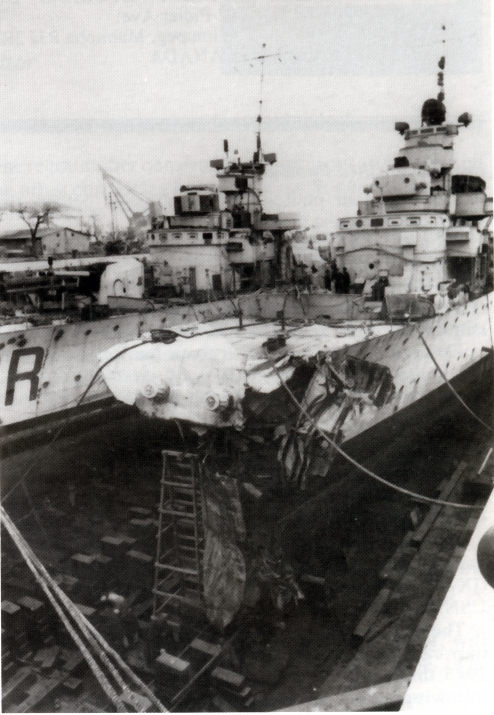 Photos taken from RN Gabbiano at 6:30 A.M. off Milazzo on 24 April 19443 showing the sinking of HMS Sahib.