At he beginning of XX Century there was an intense race between the different navies is order to secure new markets with the South American countries. Here sone designs presente by Italian firms.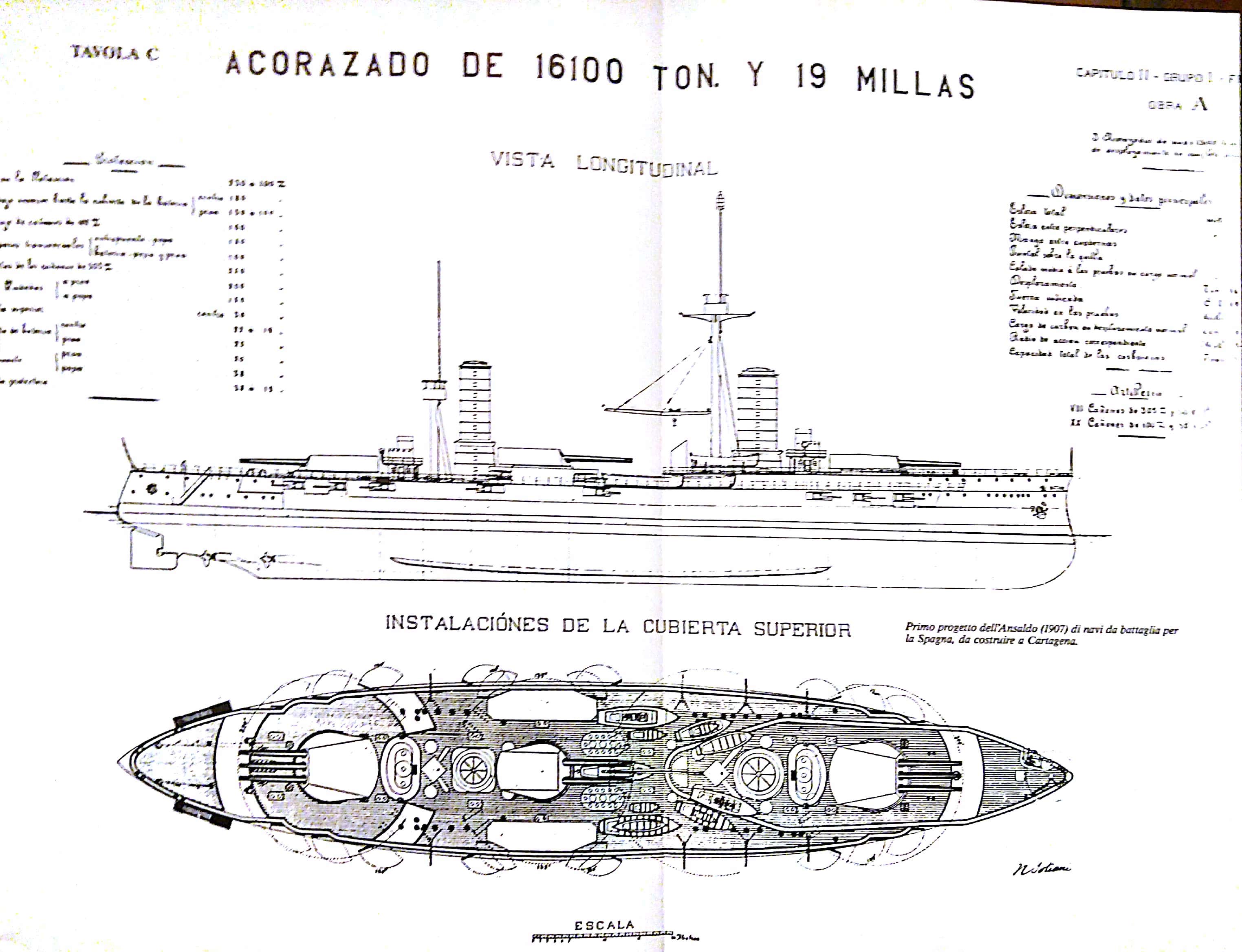 Battleship Ansaldo to be built at Cartagena (1907)
1908 BB design by Cuniberti (22,000 ton, 12/305 in triples, 21,25 K.)
Ansaldo 1907 design fo Spain1907 Ansaldo's project.