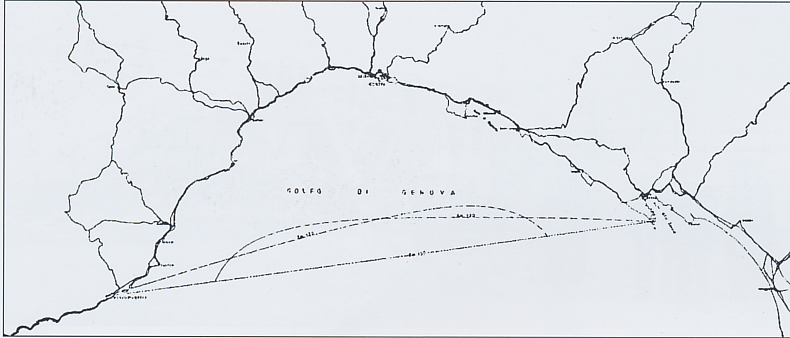 Genoa Gulf defended with long range guns.
During the First World War, Germany had surprised the Allies with the 3 "Die Grosse Bertha", 210/90 guns with a 100 km range, plus another 240 mm piece. The pieces were originally 380/45, properly recalibrated.
In 1917, Ansaldo began making proposals for the defense of the Gulf of Genoa with long-range, rail mounted guns. The original project was thought to shell the Austro-Hungarian port of Pole on the opposite side of the Adriatic coast.
The guns that could be transformed were the 380/40 on the Army and the 381/40 pieces built for the Caracciolo class superdreadnoughts.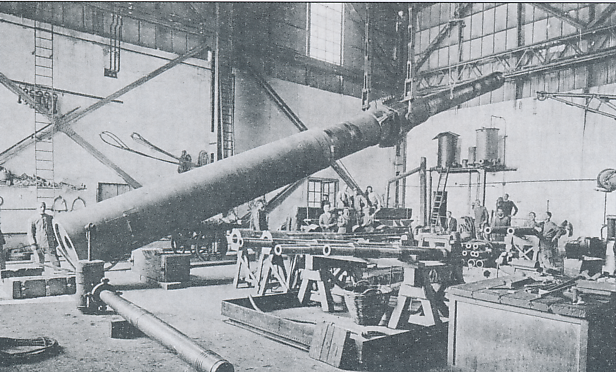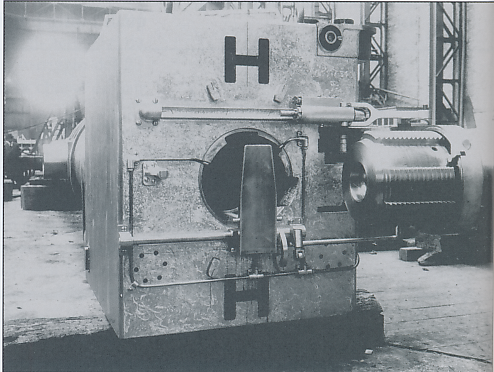 381/40 as built for the "Caracciolo" superdreadnoughts.
Experiences and projects continued until the 1930s and involved Mussolini, who in 1935 thought, as in the memories of Adm. Bernotti, that the "cannonissimo" placed South of the Sicilian shoreline was sufficient to cause the fall of Malta.
In particular, the 210/120 cannon ordered by the Regia Marina at Ansaldo had these specifications:
rebored 380/40;
115 kg shell, initial speed 1500 m / s;
Range 95 km with 50° elevation.
Additional bonus for every additional km of range over 110; railway wagon mounting, elevation up to 55°.
Longitudinal and transverse dispersion of 6 and 5 km, at 90 km range.
The tests were conducted between August and September 1930, with good results, the weight of the railway wagon complex was 300 tons.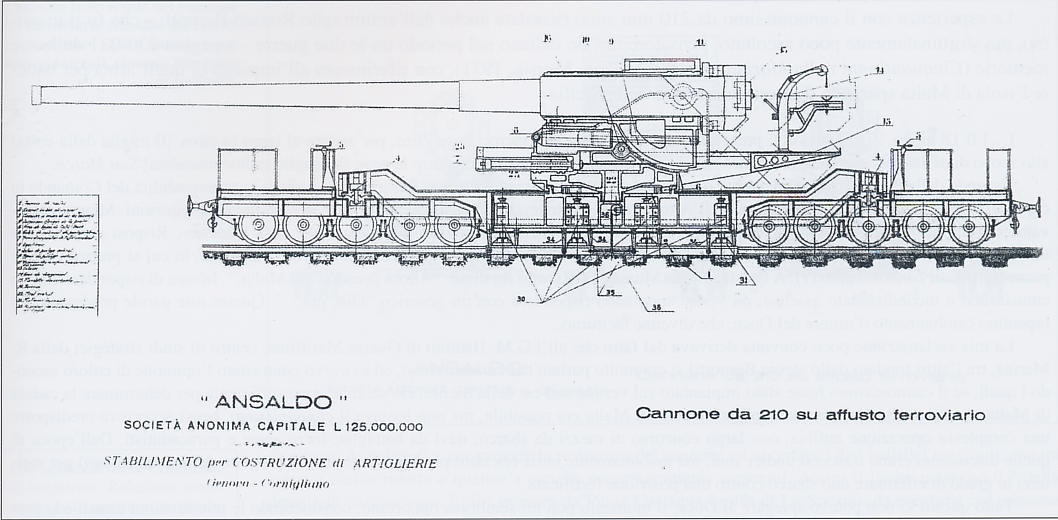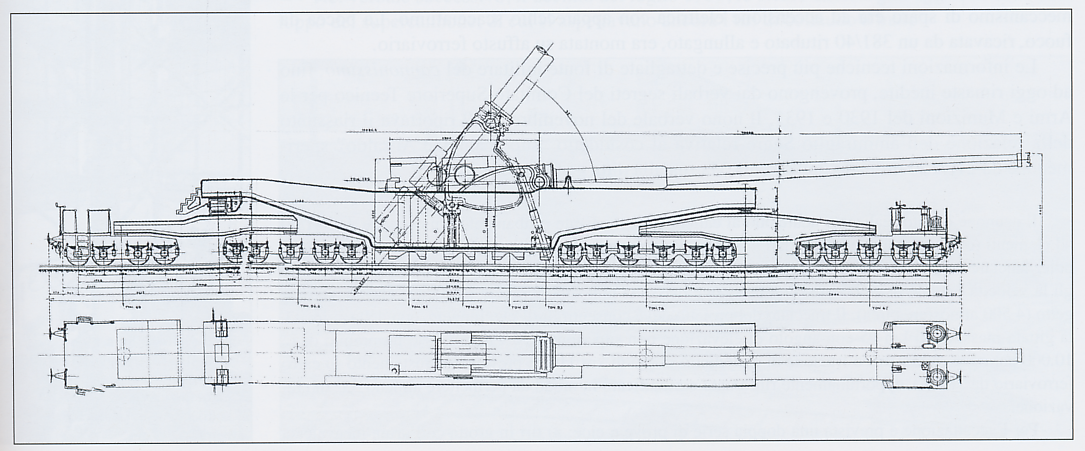 Project of the railway mounted 210/120 the thirties.
The studies continued later, with a transformation at Ansaldo, 1939, of 2 381 / 210-120 to 203/96.
The evolution of the war led both the Regio Esercito to request the Regia Marina the 381 railway mounted guns, and the Regia Marina to consider the conversion of the same 381 guns to naval fire.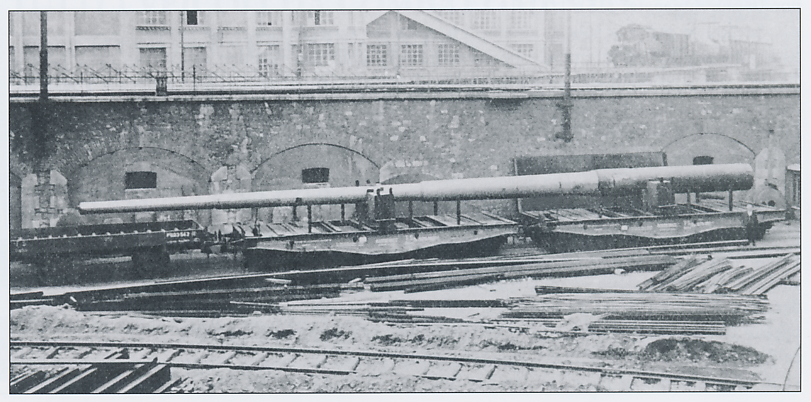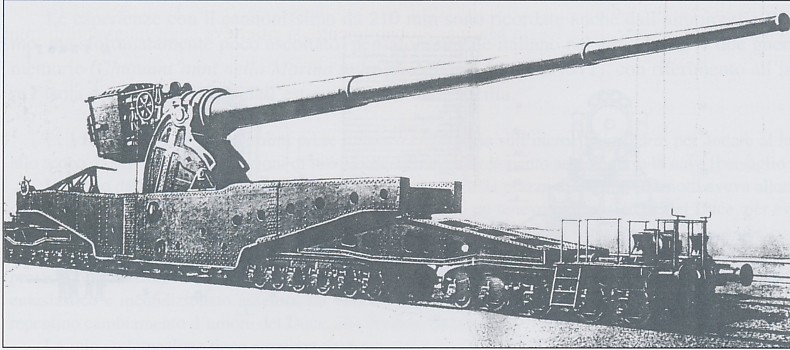 The actual gun, as built.
Sources: Il "cannonissimo" Ansaldo, Storia Militare, Gennaio 2013, Filippo Cappellano and Archivio Storico Ansaldo.
Testo Italiano
Già durante la prima guerra mondiale la Germania aveva sorpreso gli alleati dell'Intesa con i 3 "Die Grosse Bertha" il cannone da 210/90 con gittata 100 km, e un altro pezzo da 240 mm. I pezzi erano originariamente 380/45, opportunamente ricalibrati.
Nel 1917 l'Ansaldo cominciò a formulare proposte per la difesa del Golfo di Genova con pezzi a trasporto ferroviario a lunga gittata. In realtà il progetto originario era stato pensato per poter colpire il porto Austro Ungarico di Pola dalla opposta costa adriatica.
Tra i pezzi suscettibili di trasformazione c'erano i 380/40 su carro ferroviario dell'Esercito e i pezzi da 380/40 previsti per le superdreadnoughts di classe Caracciolo.
Le esperienze e i progetti continuarono fino agli anni '30 e coinvolsero anche Mussolini, che nel 1935 pensava, nelle memorie dell'Amm. Bernotti, che il "cannonissimo" posto alla estremità della Sicilia fosse sufficiente a provocare la caduta di Malta.
In particolare, il cannone da 210/120 ordinato dalla Regia Marina all'Ansaldo aveva queste caratteristiche:
380/40 ritubato;
115 kg proiettile, velocità iniziale 1500 m/s;
gittata massima 95 km con elevazione 50°.
Premio aggiuntivo per ogni km di gittata maggiore di 110, sistemazione su carro ferroviario, con elevazione fino a 55°.
Dispersione longitudinale e trasversale di 6 e 5 km, a 90 km di gittata.
Le prove furono condotte tra agosto e settembre 1930, con buoni risultati, il peso del complesso su carro ferroviario era di 300 t.
Gli studi continuarono anche successivamente, con una trasformazione presso l'Ansaldo, al 1939, di 2 381/210-120 al calibro di 203/96.
L'evoluzione della guerra portò sia il Regio Esercito a richiedere alla Marina i pezzi da 381 su carro ferroviario, che la Regia Marina a considerare la conversione dei 381 ferroviari al tiro navale.